Colyton Car Park
This Car Park is actually not in Seaton it is in Colyton about 2 miles inland. It is in the centre of the town.
The Car Park has a post code of

EX24 6NB

It is deemed Long Stay and charges apply up to 8 a.m. to 6 p.m. every day except Sunday when it is free.
Season tickets are available.
Pay in cash or by card and phone.
RingGo location code

42935

There is no car park in Colyford just use side streets (free)

This car park is part of the winter shopper scheme
Right now the former CO-OP car park in Seaton town centre is free 24/7
---
Dolphin Street Car Park Colyton | Colyton Parking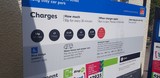 This is the only car park in the small town of Colyton and is just downhill from the town centre on the right hand side. If you are approaching the centre uphill look for The Kingfisher Pub and it is just beyond it on the left.

The roads near the car park are quite narrow and can be busy so great care should be taken when coming out of the car park especially.
Colyton Car Park | Parking in Colyton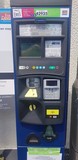 The car park can, for such a small town, get very busy. If you are stuggling to find a space there is a free option not too far away. Whist you could park just down the hill and on the right in Grovers Meadow this road is narrow and can be a bit of a "Rat Run" and it is suggested you drive down the hill until the houses on your left stop and there, on the left, you may well find a space. Total walk back to the town centre about 350 yards.
---
Walking tour of Colyton every Thursday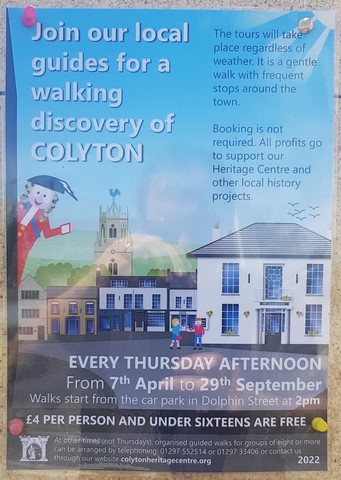 On a Thursday afternoon if you arrive at , or just before 2 pm between April and September (See picture for exact dates) for a nominal charge you can join a guide for a tour of the twon taking around one hour. The tour then ends at the town museum where entry is free.
Dates shown are correct for 2022 but should be broadly the same for subsequent years.
---