Parking For Free In Seaton
Free Parking In Seaton | Seaton Parking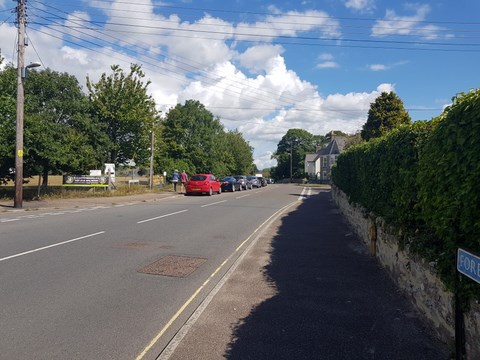 Like any seaside resort parking for free is not easy!

BUT, there are some options in Seaton that could be easier than you think.
Seaton Street Parking:

A number of people park on Fore Street just up from The Kings Arms Pub. You can park here 24/7 as there are no yellow lines, but beware it is a popular spot.

To find it from the top of Underfleet take the (smaller) road directly away from the town so third exit, this is Fore Street. Look out for the cars parked on your left soon after passing the pub. Some side roads up here may also yield spaces.
Just before the line of cars is a turning to the left called Court Lane which has a turning off to the left called Meadow Road. You may also park for free here, and again it is a popular spot.
Seaton Town Centre Streets:

A number of the streets in the town centre offer spaces with 30 minutes parking, which then becomes free all night after 6 pm (so in truth 5.30 pm).
Car Parks:
Co Op (Former)
As it stands it is free to park here 24/7 as the Co-Op has closed down. (Correct August 2022). Of course everyone has now worked this out so it is often packed!
Tesco
You can park for free for up to two hours in Tescos, Seaton. The car park is monitored by a camera. Of course you should spend some money in store. From Underfleet turn left at the bottom towards Axmouth, Tesco is on the left by Premier Inn.
Free Evening Parking
From 6 p.m. parking is free in the town centre streets and Orchard Car Park, which is the one most central to town and furthest from the beach.
Free Parking off season on The Esplanade
From 1st November to 31st March parking is free at all times on The Esplanade
Sunday street parking can be free


Street parking is free 24/7 in a lot of locations around the town, see signs at the roadside.
---