Seaton Town Hall Car Park
This small car park can be found off The Underfleet near the Co Op.
The Car Park has a post code of

EX12 2PQ

Parking is always charged and

not free after 6 p.m.

Season tickets available
Very easy access to the town centre
Pay for 6 hours and the rest of the day is free
No overnight parking or camper vans after 6 pm
RingGo code

42963
Right now the former CO-OP car park in the town centre is free 24/7
---
Seaton Town Hall Car Park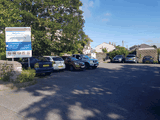 This small car park may be found by turning off The Underfleet as if you were going to the Co Op and then almost immediately turning right up a steep curved slope. The car park is on your right at the top of the ramp. It has just 20 spaces and motorcycle parking here is FREE in the designated area.
---
The Seaton Town Hall Car Park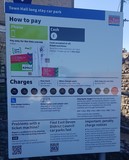 It is deemed a "Long Stay" car park and is costs £1 per hour to per here, where if you pay £6 you can then stay for a maximum of 24 hours. You are not permitted to sleep overnight here in a camper van.
It is actually just behind the main High Street where there is a small footpath to get to the main shopping area from here.
---
Seaton (High Steet) Car Park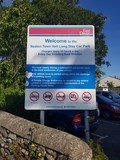 You would have to be very early to get a space here, it is used by a lot of the shop staff who avail themselves of a council permit to park for 12 months. If you are visiting the town for an evening out then there are cheaper places to park as here parking is always charged.

Although right behind the high street unless you have a season ticket there are better places to park in Seaton.
---